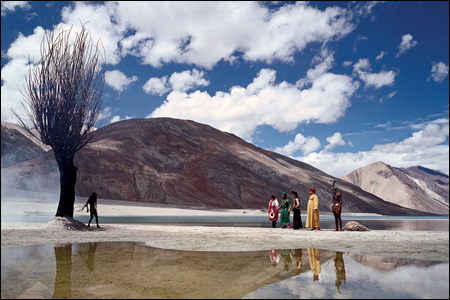 One film I'm really looking forward to seeing is Tarsem's (yes, just "Tarsem")
The Fall
. You may remember his movie
The Cell
, a really underappreciated serial killer thriller starring Jennifer Lopez, from a few years back. Kind of short on story, but absolutely crazy insane awesome visuals.
The Fall
looks even more stunning, and I can't wait to see it. Watch the trailer
here
(make sure you view it in HD format), and check out the official website
here
.
The Fall
opens in select theaters this Friday, May 9.