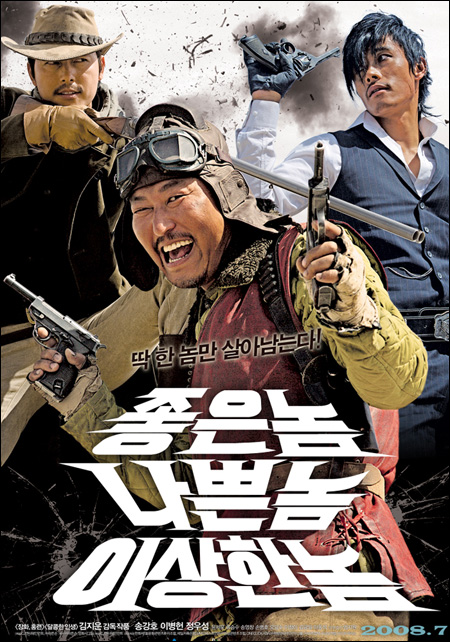 A movie I've been hearing about on the internet for a while is
The Good, The Bad and the Weird
, a South Korean western from Kim Ji-Woon, the director of
A Bittersweet Life
and
A Tale of Two Sisters
. Yeah, you read that right. Korean western. "Oriental Western," actually. And it looks absolutely crazy.
A new theatrical trailer hit the web a few days ago, and
it looks awesome
. It doesn't appear to take place during any part of Korean history that I'm aware of, but damn, it just looks like a ton of fun. View it
here
(sorry, no subtitles). The movie opens in Korea on July 17, which means it'll probably be a while before we see it here Stateside. Can't wait.