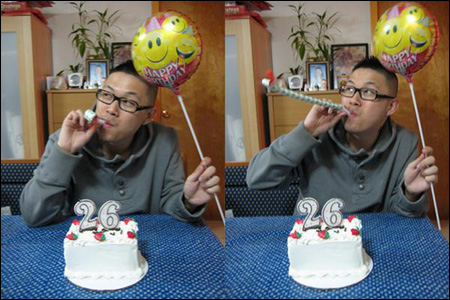 Rapper
Jin
recently celebrated his 26th birthday... and seven years in the music business. All growns up. The former RuffRyders recording artist and world reknown freestyle battle veteran has come a long way since those seven straight victories on BET's Freestyle Friday.
Last week, to commemorate the occasion, Jin premiered a new track, "Happy Birthday." You can hear the song exclusive on Jin's
MySpace page
. Consider it a taste of what's to come on his upcoming project,
Birthdays, Funerals and Things In Between
.
Jin is also working on a tribute track dedicated to the victims of last month's devastating earthquake in Sichuan, China. Hopefully, it'll serve to create awareness about the tragedy and the need for further aid.