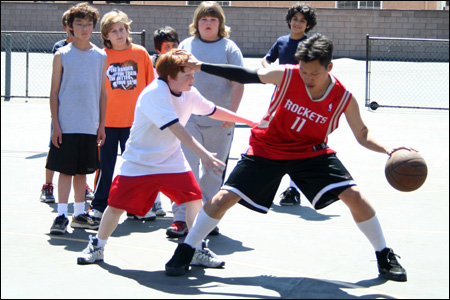 The 31st Annual
Asian American International Film Festival
comes to a close with its Closing Night presentation, Jessica Yu's
Ping Pong Playa
, and awards ceremony tonight at Asia Society in New York City.
The movie, starring Jimmy Tsai, Roger Fan, Smith Cho, Jim Lau and Elizabeth Sung, is a fun little indie sports comedy with a lot of heart. To learn more the movie, visit the official website
here
. For more information about the festival, go
here
.