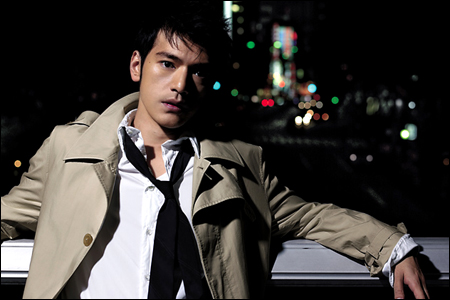 Damn, now that is a beautiful man.
Takeshi Kaneshiro
is the new face of Armani. The half-Japanese, half-Taiwanese heartthrob will reportedly be appearing in Emporio Armani Underwear's fall 2008 ad campaign alongside the likes of David Beckham:
Meet Emporio Armani Underwear's First Asian Model
.
That makes Takeshi the first Asian model to appear in one of Armani's major ads. I know you like that. Having starred in more than 30 Asian films since the 1990s, Takeshi's got crazy fans. So it's nice to Armani adding a little color to their advertising. Maybe some day we'll actually get see an Asian American male star or two shilling for high-end fashion lines. But one thing at a time.