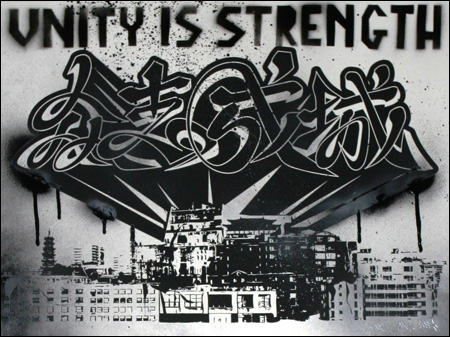 This is a really cool limited edition screen print by Beijing graffiti artist "Soos" to benefit Chinese earthquake relief efforts. It's available from Red Star Press:
Unity is Strength
. It's a sweet-lookin' piece of art, for sale for a great cause, so get it while you can.
One hundred percent of all proceeds from this sale will be donated to Mercy Corps, which is working together with its long-time local partner, China Foundation for Poverty Alleviation (CFPA), in emergency response efforts to the most devastated areas.