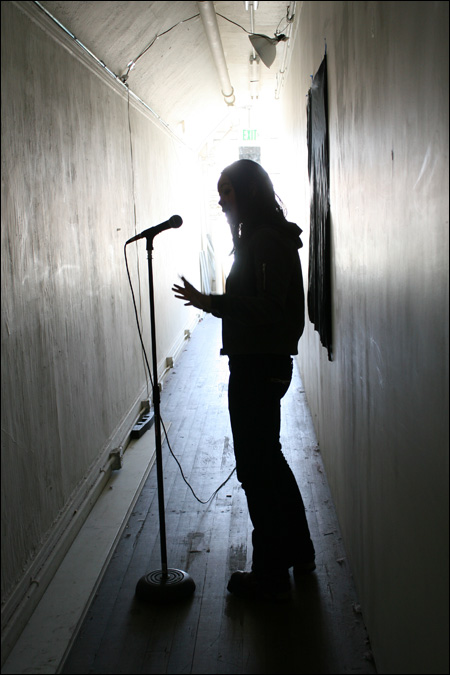 I recently heard from San Francisco-based writer/performer Samantha Chanse, who tells me about her "future-y hapa solo play"
Lydia's Funeral Video
, going up at the
New York International Fringe Festival
, August 8-24. What's it about? Here's Samantha's description, in her own words:
the show takes place in the not-so-distant future, and is about a pregnant hapa woman (Lydia) who's been ordered to make her own funeral video before terminating her pregnancy and, presumably, dying. It's the future, so there are new laws in place (abortions are legal only within the first 28 days of pregnancy), and there are some reflective surfaces on the costume (ahem: key). Also, Lydia has to do some standup comedy as part of the funeral video (dead baby jokes, natch).
Yes, it sounds kind of crazy and provocative, but apparently, it works. Here's a review from earlier this year over at the
Hyphen
blog:
Lydia's Funeral Video
. See the East Coast premiere throughout this month at The Milagro Theatre at CSV Cultural Center in New York City. For dates and times, visit
FringeNYC.org
. To learn more about
Lydia's Funeral Video
, go
here
.