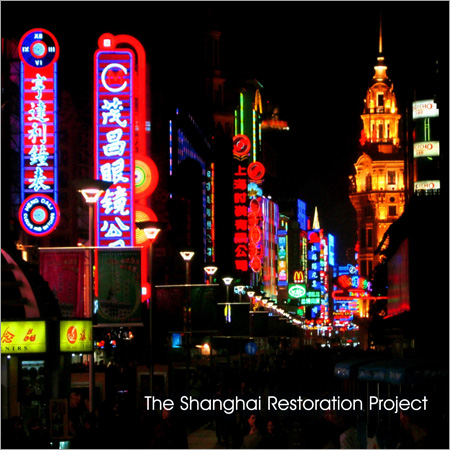 Here's something cool for fans of
The Shanghai Restoration Project
. In celebration of the 2008 Beijing Olympics, the Shanghai Restoration Project will be performing two live shows in Los Angeles (August 5) and New York (August 13), combining its unique sound with video footage of historical and modern day Shanghai. Check it out:
LOS ANGELES
Tuesday, August 5th @ THE VIPER ROOM
7:30 pm (doors open at 7:00PM)
8852 Sunset Boulevard
West Hollywood, CA 90069

NEW YORK
Wednesday, August 13th @ THE CANAL ROOM
8:00 pm (doors open at 7:30PM)
285 W. Broadway
New York, NY 10013

Tickets are $12 in advance and $15 at the door. Click to buy for LA and NY.

Note: Both shows are 21+
The evening will feature producer Dave Liang on keyboard accompanied by vocalists Amos Winbush, Di Johnston, Heath Brandon, Natural Fact, Shayna Steele and Taleen. For more information on the shows, go
here
.
If you're unfamiliar with
The Shanghai Restoration Project
, its unique sound draws inspiration from the old 1930s Shanghai jazz bands, blending Eastern instruments with the Western sounds of hip-hop and electronica.
Instrumentals Day And Night
, the new double-disc instrumentals album, will be out on August 5. For more information, and to hear some samples, visit the website
here