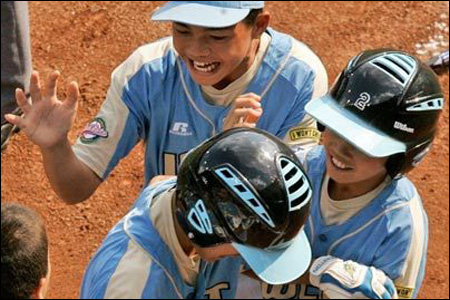 On Sunday, the team from Waipahu, Hawaii, with a roster full of APA kids, beat the boys from Matamoros, Mexico to win the Little League World Series, 12-3:
Hawaii gives U.S. 4th straight LLWS win
. How about that?
Big props to Tanner Tokunaga and Iolana Akau, who both homered to help the United States win its fourth straight Little League title. Can't let the Olympians have all the fun. More here:
Aloha, Mexico: Hawaii bats take LLWS
. And here:
Never count them out
.