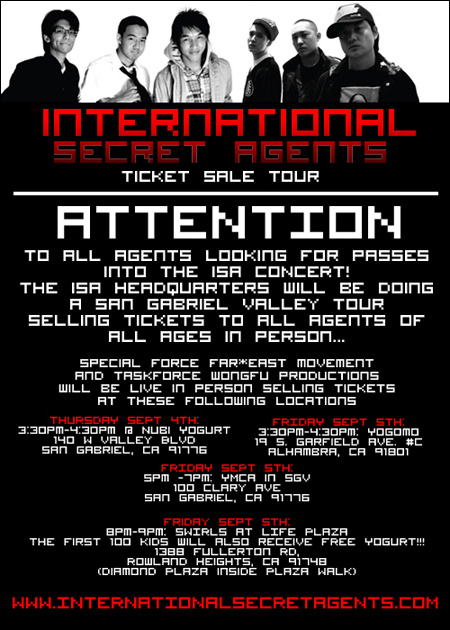 For those of you in Southern California, just wanted to remind you about the big
International Secret Agents
concert going down this weekend in San Gabriel.
Featuring Far East Movement, Wong Fu Productions, Magnetic North, Jennifer Chung, Tatum Jones, Quest Dance Crew, Paul Dateh and more.... it's going to be huge. Sunday, September 7 at the San Gabriel Mission Playhouse. Go
here
for details. There's also some ticket sales info above. Peace!