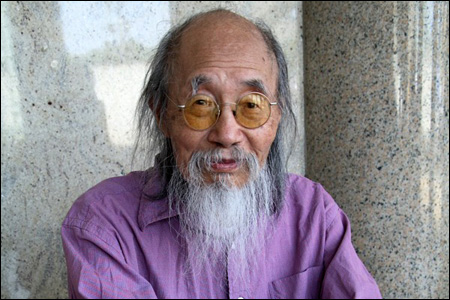 Sad to hear this news... Actor
Kim Chan
, who had long list of Hollywood credits playing the ubiquitous Old Asian Man, died last weekend in Brooklyn. He was 93 or 94 (his family isn't sure):
Kim Chan, Who Had Roles in TV and 'King of Comedy,' Is Dead
.
Mr. Chan, who emigrated to the United States from the province of Canton, China, as a boy, discovered show business while working in his family's restaurant, the House of Chan, which was in the theater district of Manhattan.
He made his film debut in
A Face in the Crowd
in 1957, playing a radio announcer. He went on to play a theater cashier in
The Owl and the Pussycat
, a Korean flower vendor in
Jumpin' Jack Flash
, a dim sum cook in
Cadillac Man
, the Thai fast-food vendor Mr. Kim in
The Fifth Element
and Jackie Chan's father in
Shanghai Knights
.
I'll probably remember him best as the Chinese gangster patriarch Uncle Benny Chan in
Lethal Weapon 4
... or as the Chinese gangster patriarch Benny Wong in
The Corrupter
. As you can see, he kind of had the corner on playing Chinese gangster patriarchs named Benny. He will be missed.