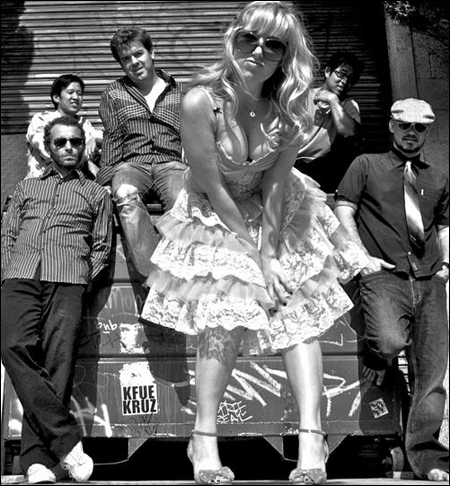 My man Woody Pak informs me that his band,
The Cool Table
, is throwing a MASH UP PARTY this Friday, October 17 at
Tangier
in Los Angeles. To be honest, I'm not entirely sure what a "mash up party" is, but it sounds like fun. The band's sound is described as "the songs you love, dropped in an acoustic food processor and blended into brand new treats."
This Friday, Jensen Reed will kick things off with his hip-hop stylings, followed by the exciting debut of "DJ Mediocre" Jason Reitman. Then The Cool Table will headline, and fun times will follow. For more information, go to the band's website
here
, and their MySpace page
here
.