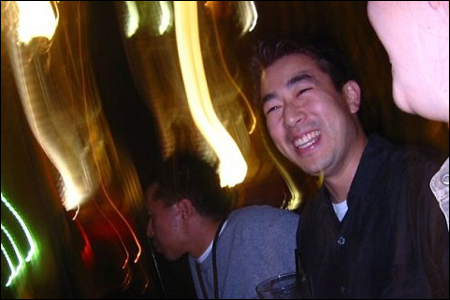 I've been meaning to write a little round-up from my weekend at the
San Diego Asian Film Festival
, but I just haven't been able to gather it up in head up. On Tuesday evening, I received the shocking news that George Lin, Programming Director of the festival, had passed away.
He had been sick for a while, and wasn't able to make it to this year's festivities. To be honest, I didn't know him that well, and I don't know a lot of the details. But I know a lot of people who were close to him, and he was well-loved and respected as a dear friend. He was a good guy.
George played an instrumental role in building the the San Diego Asian Film Foundation into what it is today. Now in its ninth year, it's grown to become a thriving community showcase for Asian and Asian American cinema. He was also responsible for starting the DC APA Film Festival.
He was an important, influential contributor to the Asian American film community. But more importantly, he was dedicated and passionate about his work and his friends. George will be missed. My thoughts and prayers go out to his family, and his friends at the San Diego Asian Film Foundation.