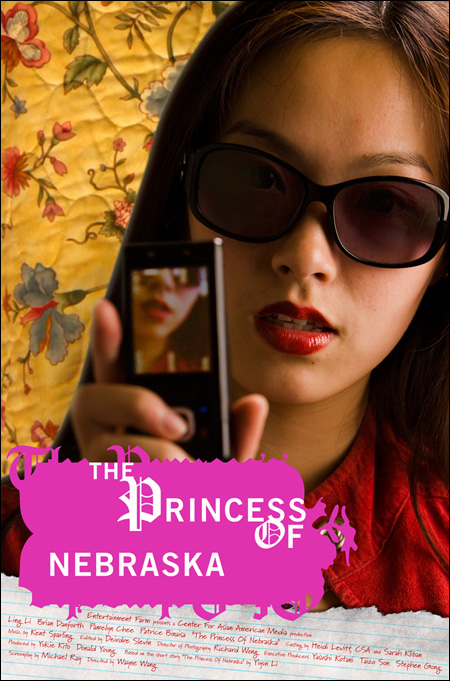 Wayne Wang's feature film
The Princess of Nebraska
premieres tonight, Friday, October 17 at 9:00pm PST. But you won't have to head out to the theater, nor will you have to pay to see it. The movie is premiering exclusively on YouTube's
Screening Room
, a channel dedicated to premium film content. For free!
Adapted from a collection of short stories by award-winning author Yiyun Li,
The Princess of Nebraska
tells the story of Sasha, a foreign exchange student who finds herself pregnant. She's part of the new generation of China, unmoored to traditions and history. She travels from Nebraska to San Francisco to get an abortion, but in her exploration of the city in the next 24 hours she learns that turning a new page doesn't necessarily mean turning your back on the past.
Princess
is sort of a companion feature to Wang's
A Thousand Years of Good Prayers
, which started showing in select theaters last month. The decision to release
Princess
online was part of an overall
distribution strategy
developed by Magnolia Pictures, Cinetic Rights Management and YouTube. Watch the trailer for the film
here
. Learn more about the film
here
. And catch tonight on YouTube
here
.
UPDATE: Here's A.O. Scott's review of
The Princess of Nebraska
from the
New York Times
:
A Tour of the Bay Area's Immigrant Demimonde, Available on YouTube
. He calls the film beautifully shot, but awkwardly acted.