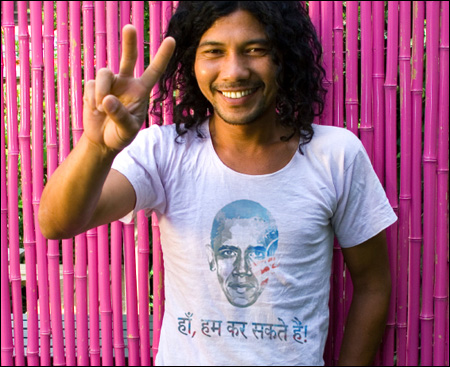 Simon Tran, a fellow Angry Asian holdin' it down in France, created this cool project to spread the word about Barack Obama'a simple, inspirational message, translated into different languages:
"Yes we can" around the world
. I just bought myself the Chinese shirt. Now, if only the rest of the world were actually eligible to vote for the President of the United States...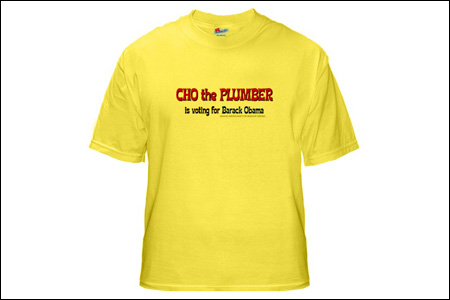 And for those of you who really dug
Cho the Plumber
from last week, he's now made it on to some
t-shirts
. No plumber photo though. Copyright infringement issues, you know. Esther Park, the quick-witted artist who created the image, was inspired after watching the presidential debate and got her Photoshop on. The image is a stock photo found literally by Googling "Asian plumber." Anyway, if you've got Cho the Plumber Mania, get your t-shirt
here
.