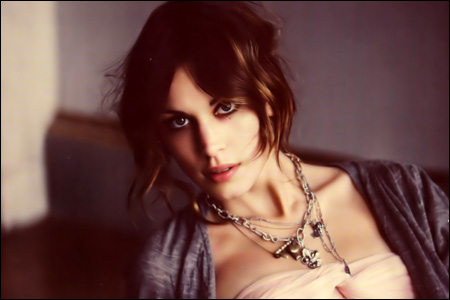 Just read that 25-year-old British TV personality/model Alexa Chung (who?) is hopping over the pond to host her own live daytime show on MTV in the United States, as part of the network's strategy to revitalize ratings and get viewers to care about MTV again:
Alexa Chung to front US MTV show
.
According to MTV,
The Alexa Chung Show
is a "one-hour, daily, live entertainment show that our viewers help to create, taking viewer interaction to a new level, making them the stars of the program." It's sort of being billed as the successor to
TRL
, only now powered by Twitter. So is Alexa Chung -- British and biracial -- being positioned as the new face of American youth?
The Alexa Chung Show
will premiere as part of MTV's new season of programs, and begins on June 15. More here:
"The Alexa Chung Show": MTV Taps British Model For Show, Will Incorporate Twitter
. Wow, does anyone remember when MTV used to be all about music?