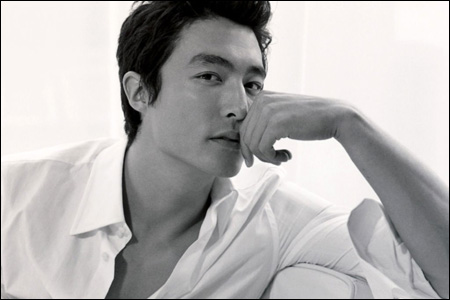 Have you heard? Half-Korean heartthrob Daniel Henney, who can be seen as Agent Zero in this summer's
X-Men Origins: Wolverine
, is in the starring cast of
Three Rivers
, a new TV drama recently picked up for CBS' prime time fall schedule:
Henney's US TV Series to Air in Fall
.
The show is "a medical drama that goes inside the emotionally complex lives of organ donors, the recipients and the surgeons at the preeminent transplant hospital in the country where every moment counts. However, dealing with donor families in their darkest hour and managing the fears and concerns of apprehensive recipients takes much more than just a sharp scalpel."
Henney will play Dr. David Lee, "a womanizing surgical resident who's broken as many hearts as he's replaced." Oh my. This should be very interesting. Daniel Henney! On TV! Every week! Believe me, I know more than a few ladies who just read this news and immediately set their DVRs.