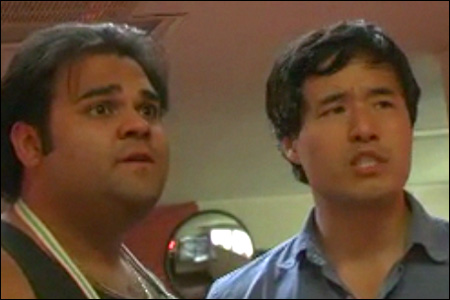 Oh snap. Just watched the newest show over at Channel 101 from my man Randall Park, and it's another winner:
The Food
. Randall stars as a struggling independent restaurateur who takes a stand against the unstoppable chain PF Changs. It's silly, stupid, and looks like it was made on a budget of $4.00, but I laughed through the whole damn thing. Take a look:
Learn more about Randall Park at his website
here
.