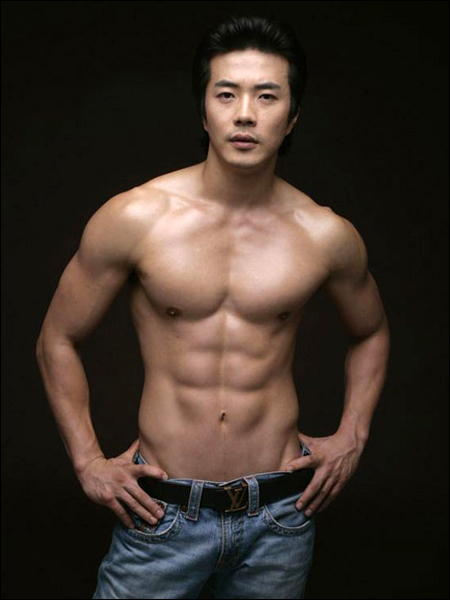 So there's this
Green Hornet
movie allegedly in the works. It will apparently star Seth Rogen and will be directed by Michel Gondry. And once upon a time, Stephen Chow was signed on to direct and star as Kato. This would've been awesome on so many levels, but it was not meant to be.
Since then, the quest to find Kato has been a long, drawn-out process. But it appears they may have found their man.
The Korea Times
is reporting that actor Kwon Sang-woo, pictured above, is said to be up for the role:
Kwon Sang-woo May Make Hollywood Debut
.
They're reporting that the South Korean star recently passed an English audition attended by Seth Rogen and Michel Gondry. So is this guy one of the top choices to play Kato? A final announcement regarding the role will be probably be made within the next month.
I have to be honest -- I'm not very familiar with this guy. I haven't seen any of his movies or TV dramas, but he's apparently pretty popular and has made his name in Korea as an actor and model. And holy smokes -- would you just look at that photo? More here:
Has 'The Green Hornet' Found Its Kato In Kwon Sang-Woo?
UPDATE: I'm told that this rumor is incorrect, according to reliable studio sources. Kwon Sang-woo has
not
been cast as Kato. Sorry to disappoint. Still, I don't think anyone is complaining that I posted that photo. The search for Kato continues...