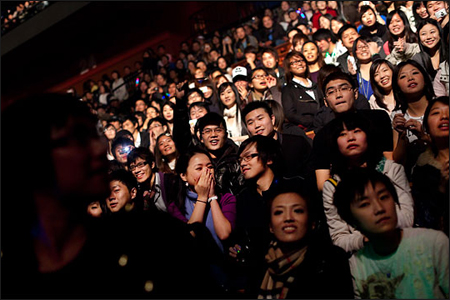 Ah, Thanksgiving. A holiday full of American traditions. Some get together with family, do the whole turkey-and-stuffing thing. Some get in line early for that crazy Black Friday shopping discount. And some -- many -- Chinese Americans apparently head to the casinos:
A Tradition That Cherishes Poker, Not Pumpkin Pie
.
Heading to casinos first became a Thanksgiving activity for Chinese immigrants decades ago because the holiday is one of the only days that Chinese restaurants are either run by a skeleton staff or closed. Thousands now make the annual pilgrimage to casinos like Mohegan Sun for pai gow and pop stars.