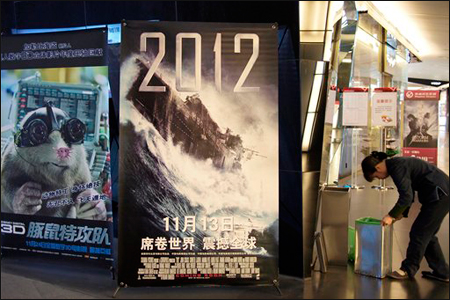 '2012' a home run with patriotic fans in China
: The Hollywood disaster flick
2012
has apparently become a runaway hit in China. Why? Because when doomsday comes, the Chinese will be the ones stepping up to the save the world.
Chinese-Americans see Obama's trip in unique light
: President Obama's trip to China underscored the rapidly growing interdependence between the two nations -- a relationship that resonates with Chinese Americans, for better or for worse.
U.S. Presses China in Case of Geologist
: The Chinese government has held American oil geologist Xue Feng on suspicion of stealing state secrets for nearly two years, prompting President Obama to raise the issue during his visit to Beijing last week.
Cultural factors help limit recession's impact
: While the recession has been brutal for just about every segment of the population, Asian Americans have apparently had the lowest jobless rate every month since 2000, when the Bureau of Labor Statistics began tracking monthly unemployment among Asians.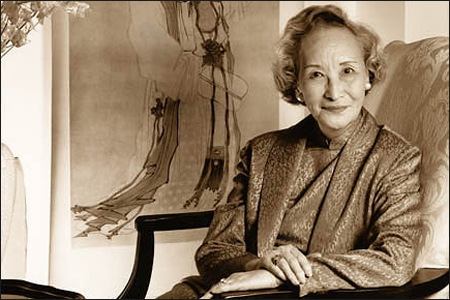 Nien Cheng dies at 94; survivor of torture during China's Cultural Revolution
: Chinese American author Nien Cheng, whose best-selling book
Life and Death in Shanghai
described her imprisonment and torture during China's Cultural Revolution, died earlier this month in Washington, D.C. She was 94.
The Talented Mr. Pang
: The
Wall Street Journal
has an interesting profile on Danny Pang, the disgraced Orange County fund manager accused of massive international fraud who died in September, leaving behind a still-unraveling scandal that cost his investors as much as $600 million.
Asian American studies celebrates 10 years at NU
: Happy anniversary to Northwestern University's Asian American studies department, which was established ten years ago as a result of a hunger strike organized by Asian Americans students in 1995.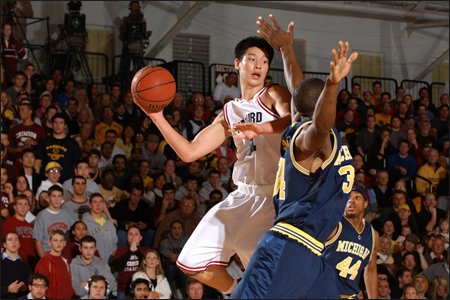 Crimson's Jeremy Lin forges new hoop path for Asian players
: Another story on star Harvard guard Jeremy Lin, who is definitely one of the best things going for Asian Americans in basketball, Division 1 or otherwise.
Interview: Behind the seams with fashion designer Jason Wu
: Here's an interview with red-hot fashion designer Jason Wu, who shot to stardom overnight when first lady Michelle Obama wore his gown on inauguration night.
6-Year-Old Whiz Kid Called Human Calendar
: Six-year-old William Dam is a normal boy with one very extraordinary skill: Give him any A.D. date on the calendar -- past or future -- and he'll tell you on which day of the week it falls.