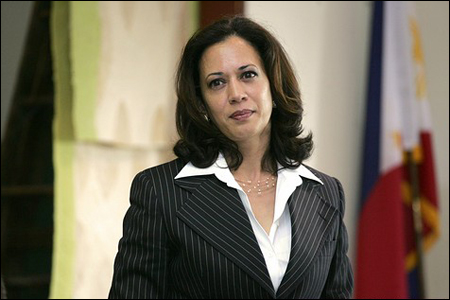 San Francisco D.A. Kamala D. Harris Talks To Kimberly Marteau About Her New Book Smart On Crime
: The Huffington Post has an interview with San Francisco District Attorney (and candidate for California Attorney General) Kamala D. Harris, talking about her recently published book
Smart on Crime
.
Chinese Americans find community on their radio dial
: Pasadena-based KAZN-AM (1300) was the nation's first 24-hour Chinese language radio station and remains the dominant voice in the Chinese American community in Los Angeles.
Center helps Asian Americans combat mental illness
: The Asian Pacific Family Center, based in Rosemead, California, provides resources and services to help Asian immigrants battling mental illness -- an issue that is too often misunderstood, invisible and taboo in parts of the community.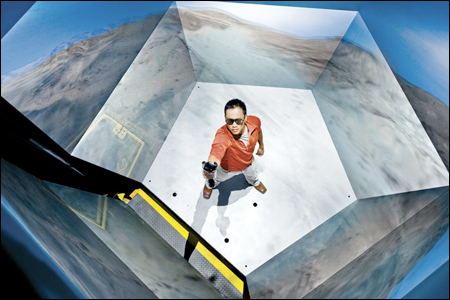 Conjuring Genghis Khan
: Albert Yu-Min Lin is one of the
National Geographic Adventure Magazine's
"Adventurers of the Year" for his obsession with the story of conqueror Genghis Khan, which turned into a real-life expedition to create digital projections of the Ikh Khorig -- the "Forbidden Zone" -- of northern Mongolia.
A doctor without borders
: The
Los Angeles Times
has an interview with Abraxis BioScience Chairman Patrick Soon-Shiong, who is putting his billions to work to bridge the gap between science and medicine and to erase the disparities in healthcare between rich and poor.
Vietnam's diaspora urged to return home
: Nearly three decades after hundreds of thousands of Vietnamese fled their country after the Communist victory over the US-backed forces of South Vietnam, the Hanoi government is trying to lure some of the diaspora back to the country to help it modernize.
Hawaii among several destinations luring Chinese
: In an attempt to lure Chinese vacationers -- and tourist money -- U.S. destinations are spending significant sums on marketing campaigns in China's most populous regions, and are urging embassy officials and Chinese airlines to ease the logistical burdens of flying to the United States.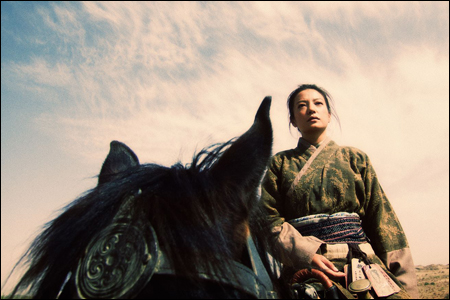 Hong Kong director takes on Mulan with real actors
: This ain't no Disney movie. More than a decade after Disney made a blockbuster animated tale about the Chinese female folk hero, Hong Kong director Jingle Ma has made a live-action version of Hua Mulan story, starring Zhao Wei and no wise-cracking dragon sidekicks.
Negotiations Begin For Pacquiao-Mayweather
: Let the talks begin. Formal negotiations in an effort to make a megafight between pound-for-pound boxing king Manny Pacquiao and Floyd Mayweather Jr. in the first part of 2010 began last week.
More Asians in TV Spots? It's About Time
: No, your eyes do not deceive you -- you have indeed been seeing more Asians in television commercials lately. And not the kung fu chopsocky/foreign businessman variety. We're talking about your average, English-speaking Asians as "regular" people doing "regular" things. I know! Crazy!