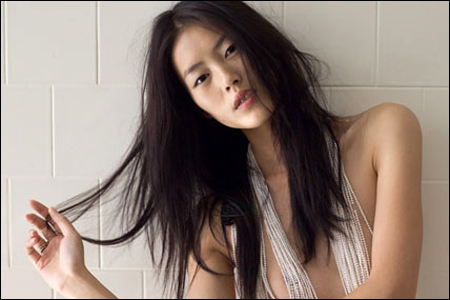 Finally! I don't know about you, but I've been waiting for this news, like, forever. It's being reported that Liu Wen will be the first Asian model to take part in the Victoria's Secret fashion show when she walks down the runway on November 19:
Liu Wen Is the First Asian Model Confirmed for the Victoria's Secret Fashion Show
.
Just kidding about the forever part. I actually haven't been keeping track of whether or not an Asian model has ever walked for Victoria's Secret. But it's apparently happening. More here:
Modelinia Exclusive! We Know Who's Walking in the Victoria's Secret Show!
And in case you want to see it (admit it -- you do) the show airs December 1 on CBS.