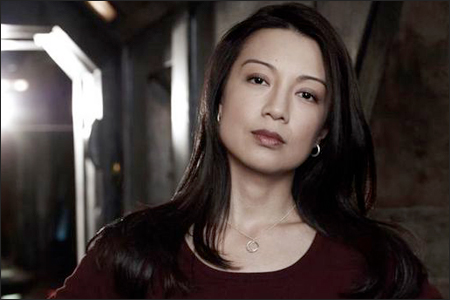 AfterEllen.com has a good interview with Ming Na, who stars on the SyFy series
Stargate Universe
as Camile Wray:
Interview with Ming-Na
.
Her character holds the distinction of being the first Asian American lesbian on a primetime broadcast or basic cable show, and one of only a few Asian American lesbian or bisexual characters ever on primetime American television.
I've been following along with
Stargate Universe
since the premiere, and so far (having never seen either previous
Stargate
shows) I've been enjoying it, though I think it moves a bit slowly. My only serious gripe: not enough Ming Na.
Camile has had far too little in the story to do so far, but it looks like this week's episode delves more into her backstory, including her relationship with Camile's partner Sharon (played by Reiko Aylesworth). Whoa. Yes, we're talking Asian American lesbian couple.