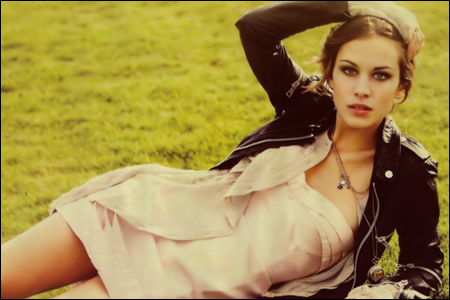 Vogue.com recently announced its most stylish women of the year, and in 2009, British TV personality/model Alexa Chung came out on top of the list:
Move over Kate Moss, Alexa Chung is Vogue's new style queen
.
The 26-year-old was named most stylish for her "Brit-girl-abroad quirky sense of style." She has pioneered a demure "old lady" look, accessorised with mannish shoes and endless legs. I don't know what the "old lady" look is, but she seems to rock it enough to get the honor.
Wait a minute. Who the hell is Alexa Chung, you ask? Which probably means you are way out of her demographic. I am too. Earlier this year, she got her own MTV show in the United States, aimed at revitalizing the network and make it "relevant" again.
Alas, MTV pulled the plug and canceled
It's On with Alexa Chung
a couple of weeks ago:
MTV cancels Alexa Chung's show
. I guess a daytime talk show needs more than just a pretty face with a Twitter account. At least she's still the most stylish woman of the year. More here:
Stick-thin Alexa Chung tops Vogue's list of the world's most stylish women
.