Thinking of what to get that special someone this holiday season? In the spirit of goodwill and consumer-driven celebration of religious holy occasions, I've been throwing out some fun/cool gift ideas. Here's round three, in no particular order: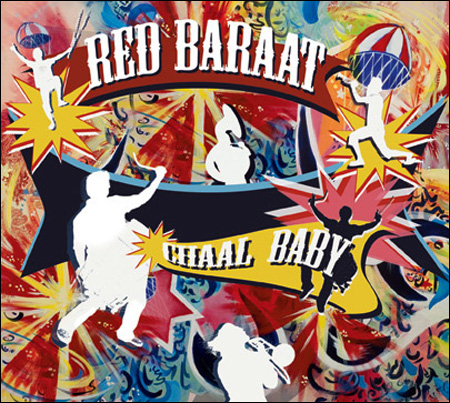 Chaal Baby
- Red Baraat
$13.00
The debut album from New York City's "dhol 'n' brass" nine-piece band Red Baraat comes at you with this infectious, funked-up hybrid sound you ain't never quite heard before. I haven't picked up the album yet, but I streamed all the online
samples
, and these are some damn good jams. The band has made a special limited number of CDs for the holidays, available
here
(the official release won't be until February). Or you can download the
digital album
, which includes a bonus track not available on the physical CD.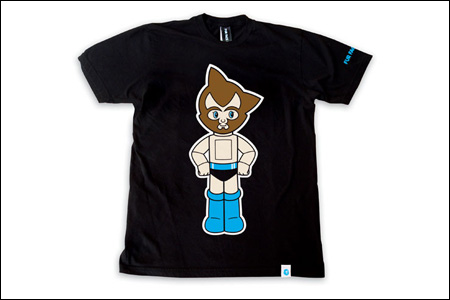 Astro Fur T-Shirt
/ Fur Face Boy
$32.00
Fur Face Boy takes on one of anime's most iconic characters. Choose this one, or from a number of really fun, cool designs. Best of all, FFB is donating proceeds from shirt sales to the
Hope Fund
, raising money for the victim of the
Bloomingdale Library attack
. Now until the end of the month, 50% of sales will be donated to the girl and her family with the hopes of relieving some of their overwhelming medical expenses. Go
here
for more info.
Where the Mountain Meets the Moon
/ Grace Lin
$11.55
This one's for the kids, grades 3-6. I first heard about this book last week, when it was featured as December's
"Kids Book Club"
selection on the
Today
show. It's a fantastical adventure fable in the tradition of
The Wizard of Oz
, inspired by Grace Lin's love of traditional Chinese folks tales. Learn more about the book the author's website
here
.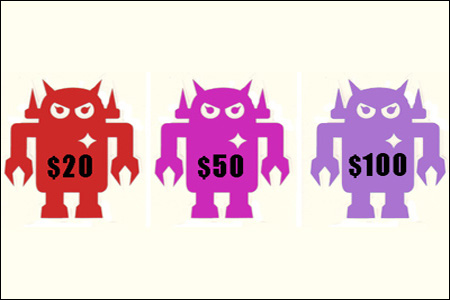 Giant Robot Store Gift Certificate
$20-$200
Because there are just too many cool things on the shelves of the
Giant Robot Store
, give a gift certificate and let 'em choose something for themselves. If you do find something cool, Giant Robot is offering
free shipping
for orders that equal or exceed $75.00. But order now -- the offer ends December 12.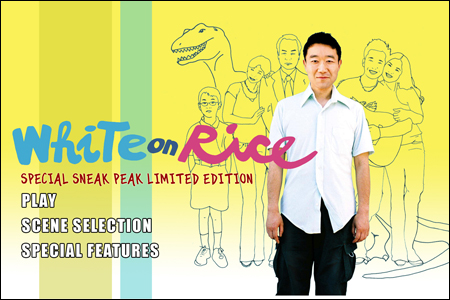 White on Rice
$19.99
After a successful run on the festival circuit, and a solid city-by-city theatrical release, Dave Boyle's quirky little indie comedy is taking short hiatus before heading out for a college tour in the spring. In the meantime they're releasing a "Special Sneak-Peek Limited Edition" of
White on Rice
on DVD. If you want to see the movie now now now, this "official bootleg," available in extremely limited quantities -- once they're gone, they're gone -- is now available for
pre-order
, and will ship on December 18, just in time for Christmas.