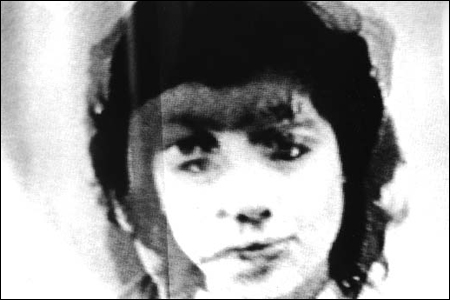 This week, our friends at
Visual Communications
present a really cool screening of classic works by two influential experimental filmmakers, Kip Fulbeck and Valerie Soe, as part of their current Living Room Series. It's this Thursday, December 10 at Visual Communications headquarters in Little Tokyo. Here's all the info:
MOVIES THAT MADE A DIFFERENCE
Featuring Classic Works by KIP FULBECK and VALERIE SOE

Thursday, Dec. 10, 7:30 p.m.
Visual Communications @ The Union Center for the Arts
120 Judge John Aiso Street, Los Angeles Little Tokyo 90012

Join us here at Visual Communications' headquarters in Los Angeles Little Tokyo as we continue MOVIES THAT MADE A DIFFERENCE: The Living Room Series presented by Morgan Stanley Smith Barney. This screening program (monthly through Spring 2010) is part of a series of public events in celebration of Visual Communications' 40th anniversary year in 2010; and looks to recognize select works that have made an impact on the re-representation and participation of Asian Pacific Americans in cinema and mass media. We invite one and all to join us; we look forward to having you join us this Thursday.

Our next installment will be a twin bill featuring key works by two influential California-based video artists: Kip Fulbeck and Valerie Soe. Both artists have used video art to offer pointed and no-holds-barred commentary on Asian Pacific male and female representation and stereotypes.

Kip Fulbeck's BANANA SPLIT, which has been presented in countless international film festivals, uses still images and spoken-word monologues to assess the effects of biracial identity, masculinity, and food on a Southern California-raised surfer of Chinese/Swedish heritage.

Valerie Soe's ALL ORIENTALS LOOK THE SAME introduces the viewer to the broad range of Asian Pacific Americans - none of whom, by the way, look at all the same to one another - and has become an indispensible primer on race and representation; while her PICTURING ORIENTAL GIRLS: A (RE) EDUCATIONAL VIDEOTAPE offers a reconsidered look at the largely demeaning depictions of Asian Pacific women in the mainstream media.
The screening is free and open to the publice. In my book, these films are classics.
Banana Split
and
All Orientals Look the Same
are burned into my brain as key works in my own Asian American cinema education. For more information about the screening, visit the Visual Communications website
here
, or go to the Facebook event page
here
.