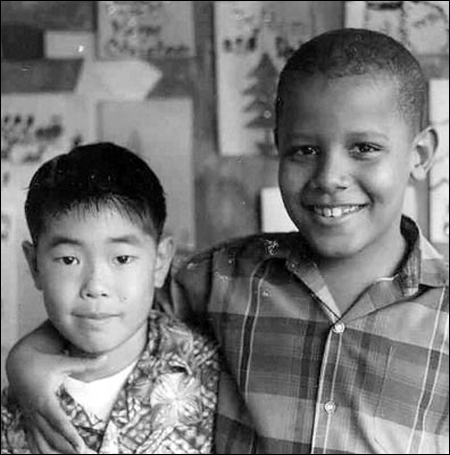 Saw this awesome photo on
Jeff Yang's blog
a couple of weeks ago and have been meaning to share... This little Asian kid is Scott Inoue, when he was in elementary school almost forty years ago, with his third-grade classmate "Barry" Obama:
Third-grade photo captures Obama's grin
.
Inoue found the photo stashed away in his childhood home and sent it to President Obama requesting an autograph. He received the signed photo back, along with a personally signed thank-you note from his old buddy Barack. How cool is that? You can bet your ass Sarah Palin
doesn't have
any photos like this.