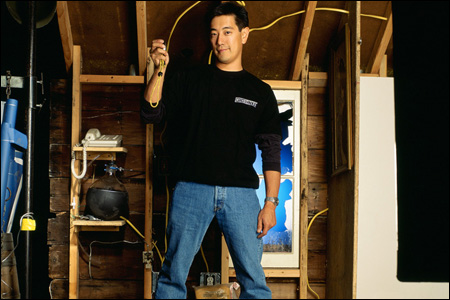 Pacific Citizen
has a great profile on Grant Imahara, cast member of Discovery Channel's hit blow-stuff-up show
Mythbusters
:
He's Bringing Geeky Back
.
I only recently became a fan of the show (thanks to a kickass
Mythbusters
marathon over the holidays) but I have concluded that Grant, who has a background in engineering, robotics and movie special effects, has the greatest job in the world.
Season 8 of
Mythbusters
began filming last week, and new episodes are set to air March, when they will surely blow more stuff up. In the meantime, you can be one of the many who follow Grant Imahara on
Twitter
.