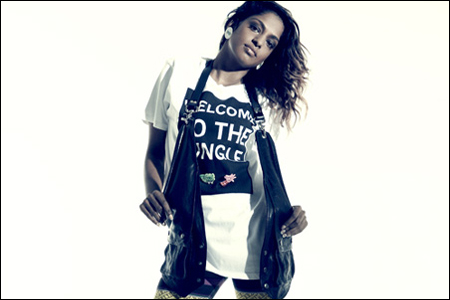 Everybody knows what it's like to get crappy tech support over the phone. No one is immune. Even M.I.A. Except she apparently turns her experiences into songs.
The globe-trotting hip hop star was recently having issues with her cable connection, and was subjected to a three-hour tech support call. The experience resulted in a track on her upcoming album:
M.I.A. Writes Song Inspired by Three-Hour Verizon Tech Support Call
.
The track is called "I'm Down Like Your Internet Connection" and actually features Filipino Verizon workers singing the hook. I am absolutely not making this up:
I was having issues with my cable and wireless, and I was on the phone [with tech support] for three hours, and I thought, 'Maybe this needs to be part of my music, could you just learn these lyrics and sing it down the phone to me?' Ten phone calls later, I have Internet that sticks and a song."
That's pretty badass. The track will appear on her new album, recorded with producer Blaqstarr, and due out this summer. More here:
M.I.A. Teams With Blaqstarr, Verizon Workers for Summer Disc
.
You know what's also badass? Cursing out the
New York Times
:
"Fuck the New York Times" For Saying Sri Lanka is 2010's #1 Tourist Destination
.