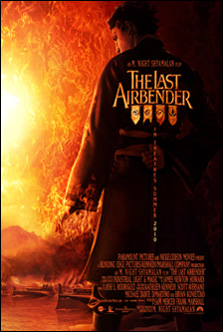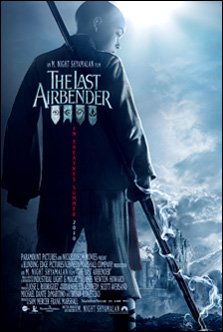 Paramount just released two new
teaser
posters
for this summer's live-action big screen adaptation of
The Last Airbender
, directed by M. Night Shyamalan. That's Dev Patel as Zuko and Noah Ringer as Aang.
You know, the more I see from this movie, the more ridiculous it becomes. If you haven't heard by now, the Asian-inspired heroes of the popular Nickelodeon cartoon have been
magically transformed into white people
for the movie version.
Meanwhile, the good folks at
Racebending
continue their efforts to create awareness about
The Last Airbender's
casting debacle. They recently created a pretty informative and educational video series,
The Last Airbender Film: How to Talk About It
.
Basically, it gives people helpful pointers for talking about
The Last Airbender
, explaining why this casting is so problematic, and why fans are so passionate about this issue. For more informatio, go to the Racebending website
here
.