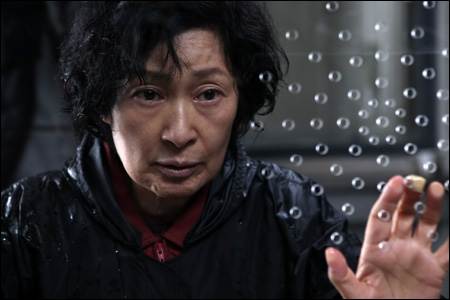 Apple's got the trailer for
Mother
, the latest thriller from director Bong Joon-Ho, the guy behind
The Host
and
Memories of Murder
(which are both awesome movies). The film has picked up acclaim at a number of international film festivals, and is getting a U.S. theatrical release this spring from Magnolia Pictures.
Mother
is about a single mom who sets out to find a killer when her asocial loser son is accused of murdering a young girl. I haven't been able to catch it, but I've heard nothing but good things. To watch the trailer, go
here
. To learn more about the film, go
here
.
Mother
opens in limited release on March 12.