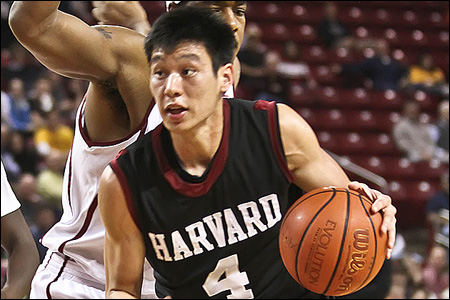 NPR's
Tell Me More
has a good interview with Harvard hoops star Jeremy Lin, who continues to receive a lot of attention as basketball's possible Great Asian American Hope:
Asian-American Ivy Leaguer Has Tall Hoop Dreams
.
He talks about his early love of the game, as well as some of the racism he's faced in a sport with few players of Asian descent. In spite of the hype, he sounds like a smart kid with a good head on his shoulders, and a bright future no matter what happens.