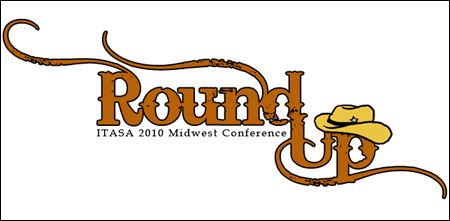 Hey, Taiwanese American students! This weekend, for the time ever ITASA is coming to Texas. The
2010 ITASA Midwest Conference
is happening this weekend, March 26-28, at the University of Texas at Austin.
The conference will include lots of great speakers, workshops, an all-you-can-eat BBQ banquet sponsored by HEB Foods, free Tiff's Treats cookies and more. Participants will be coming from all over the country.
In addition, the conference will be collaborating with TaiwaneseAmerican.org, which will be holding their mini-board meeting in conjunction to the conference. Participants will be invited to join in an open forum to talk with the TaiwaneseAmerican.org's executive board. Some more info:

ITASA 2010 Midwest Conference

Conference Dates:
March 26-28, 2010

Location:
The University of Texas at Austin
1 University Station
Austin, Texas 78712

.::Keynote::.
Cynthia Lin
Workshop - An Open Conversation with Ho Chie Tsai and Cynthia Lin: On the Pursuit of Passion and Dreams

Kelvin Yu
Workshop - Fact Is Fiction: Cultivating the Taiwanese-American Narrative through Arts & Entertainment

Jerry Ma
Workshop - Build a Hero

Ho Chie Tsai
Workshop - Creating Taiwanese America: Generations in Transition

Ramey Ko & Eugenia Beh
Workshop - Taking Action: The Expanding Taiwanese American Role in Politics

Peilin Liang
Workshop - Decolonizing the Stage: The Contemporary Indigenous Theatre of Taiwan

Jon Lee & Howard Chen
Workshop - Census 2010: Write in Taiwanese

We have many more great workshops and speakers! Check it all out at TEXAS.ITASA.ORG
For more information, including the full schedule, details on the all workshops, and registration, go to the ITASA Conference website
here
. Also see the Facebook group
here
and the event page
here
.