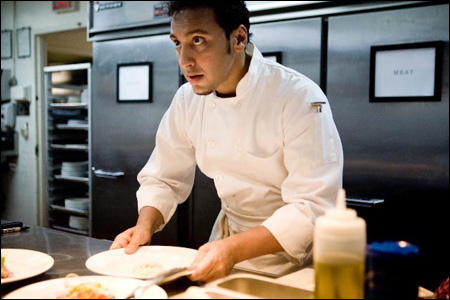 All right, Bay Area... The
28th San Francisco International Asian American Film Festival
is here! SFIAAFF is the nation's largest showcase for new Asian American and Asian films, annually presenting approximately 120 works in San Francisco, Berkeley and San Jose. I'll admit it -- I'm a film festival junkie, and SFIAFF is that gourmet smack. I look forward to it every year.
Things kick off this evening with the Opening Night presentation of
Today's Special
, written by and starring Aasif Mandvi, at the Castro Theatre. The screening is sold out, but if you get there early, you can probably find some decent luck in the
rush line
. I'll be there tonight to help CAAM celebrate. Here are a few of the other programs I'm hoping to check out...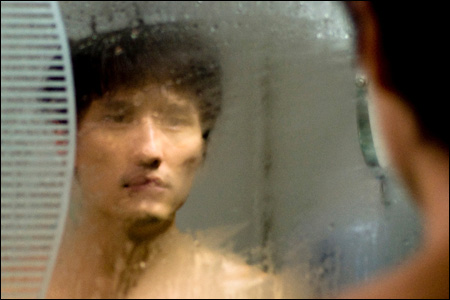 Fog
, is the feature debut of writer/director Kit Hui, whose award-winning 2007 short
Missing
really impressed me. Set in Hong Kong,
Fog
follows a young man attempting to move past his amnesia. Unfortunately, I didn't secure tickets for this weekend's screening, so you'll probably see me bumming in the rush line in front of the Kabuki. Anybody wanna hook me up?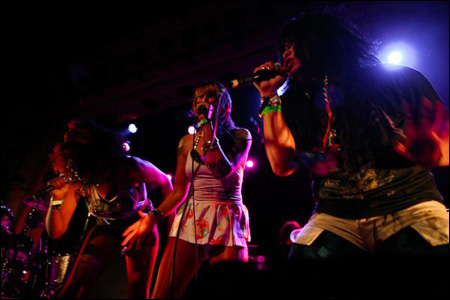 Directions in Sound
is SFIAAFF's annual live music show -- "a genre-bending showcase featuring the best future-forward sounds that are blowing up around the globe." This year's lineup at Mighty includes DJ Shortkut, Hot Tub, Kero One, Nako, Navdeep and Green Tea. Should be another fun show.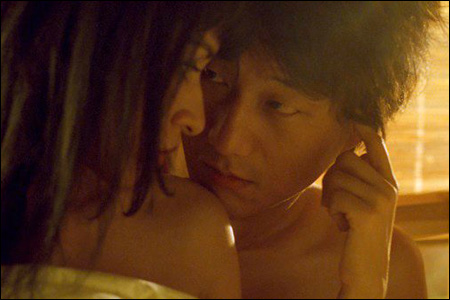 3rd i South Asian International Shorts
, another annual favorite, is a program stacked with award-winning South Asian films from India and the United States. I'm looking forward to seeing our buddy Sung Kang in Tanuj Chopra's
Clap Clap
, as well as the Academy Award-nominated short
Kavi
.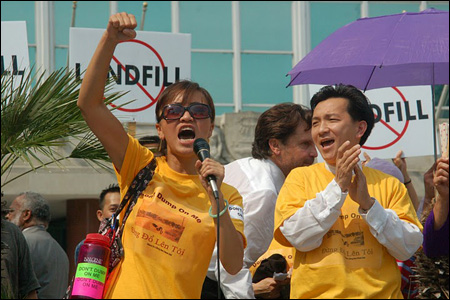 A Village Called Versailles
is a documentary portrait of New Orleans' Vietnamese community, a marginalized group that found its voice in the aftermath of Hurricane Katrina. This is one of those films I keep missing at previous festivals, so I'm hoping to catch this weekend. (Or maybe just wait until it airs on
PBS
this May.)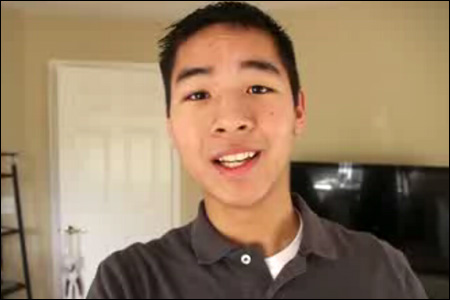 Changing Da Game: YouTube Legends and the Future of Online Media
, a gathering of some of YouTube's biggest names: Kevin Wu aka KevJumba, Ryan Higa aka Nigahiga, Timothy Chantarangsu aka Timothy DeLaGhetto and Wong Fu Productions. Moderated by Lisa Lee, publisher of
Hyphen
. You've seen them on the screen of your laptop, now seem them in person.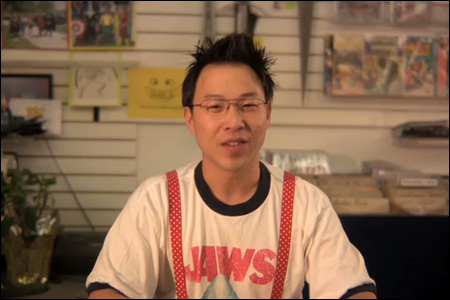 God is D_ad
is the latest indie feature from Abraham Lincoln Lim. Set in 1987 -- long before "geek" was hip -- it's described as "a playful road trip caper that follows a group of awkward misfits as they try to navigate the road to adulthood." Expect a heavy dose of
Dungeons & Dragons
references.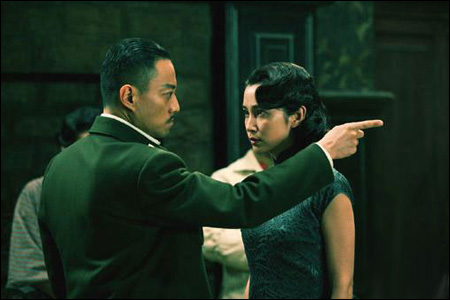 The Message
, directed by Chen Kuo-fu and Gao Qunshu, is a historical drama set in 1942 Nanjing, and loosely based on a 2007 novel about WWII-era Chinese code-breakers. I don't know much about this film, but I'm in the mood for something fast-paced and thrilling, and this looks pretty fun.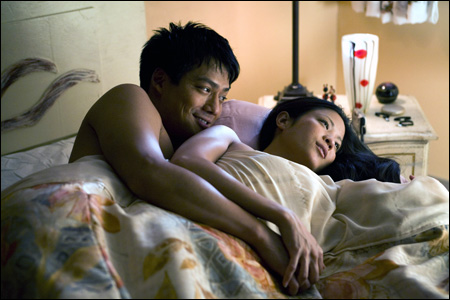 The People I've Slept With
, the festival's Centerpiece Presentation. Directed by festival veteran Quentin Lee, and starring Karin Anna Cheung, this is "a game-changing new comedy about sex in the city, Asian American style." Smart, funny and sexy, this one's sure to get people talking.
Okay, and that's just a sample of the stuff happening throughout the festival. Film lovers! If you're around, take advantage of all the great programming SFIAAFF has to offer. The festival runs March 11-21 in San Francisco, Berkeley and San Jose. For more information, including the full film schedule and ticketing details, visit the SFIAAFF website
here
. See you there!