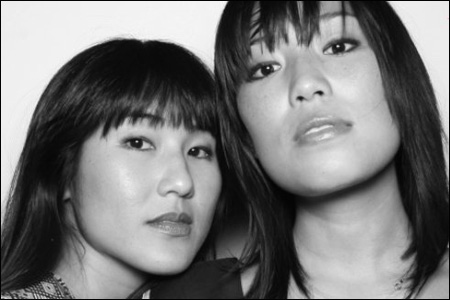 This is for my friends in Vancouver... Very happy to learn that our blogger friends Jen Wang and Diana Nguyen of
Disgrasian
will be the next guests at
Schema Magazine's
iWriteAboutMe.com
, a monthly series of web writing workshops and speakers showcasing a wide variety of voices on the internet. It's this Thursday, April 1 at the Museum of Vancouver:
Jen Wang and Diana Nguyen, the creators of DISGRASIAN.com, two Asian American chick's blog about pop culture, politics, sports, music, race and identity.

Thursday April 1st, 2010
Co-presented by the Museum of Vancouver

Museum of Vancouver
1100 Chestnut Street, Vancouver, B.C.

Free Event and everyone is welcome. RSVP required as seating is limited. Please visit NAAAP Vancouver to reserve a seat.

About Jen and Diana
Jen Wang and Diana Nguyen are the co-creators and authors of DISGRASIAN.com, one of the most popular and influential Asian American blogs of our time!

A little ditty about Jen and Diana, two Asian American chicks who grew up in the Heartland. Jen was gonna be a football star, Diana was gonna be the first girl in NASCAR. Suckin' on chili dogs, outside the line at Pink's, Diana's eating Jen's fries, gets some ketchup on her sleeve. Jen says, Hey Diana, let's run off and start this blog, quit our lame day jobs and do what we please. Diana says, Oh yeah! Life goes on, long after the thrill of livin' is gone. Oh yeah...Jen says, Hold on. Are we singing "Jack and Diane"? Diana says, Hells yeah, we're singing "Jack and Diane." Where were we? Oh right...and together they go, Gonna let it rawk, let it ro-oll! Let the bible belt come and save ma so-o-oul!
I love these ladies (they are my ramen buddies), and I'm the biggest fan of Disgrasian. Official. They are easily two of the coolest, sassiest, kickass blogers on the web, so if you're in Vancouver, don't miss this chance to hear from them. For more information about the event, go to the Schema website
here
.