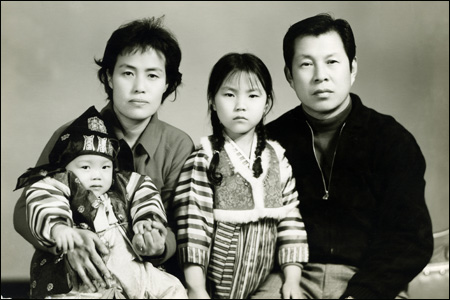 The House of Suh
, directed by Iris K. Shim, is a feature documentary that attempts to tell the haunting true story of Andrew and Catherine Suh -- a shocking violent crime that tore apart a family, rocked the Korean American community and ignited a media frenzy. Here's a description:
Obligation, choice and loyalty are the values called into question in this compelling portrait of the Suhs, a Korean-American family whose quest for the American Dream would end in the tragic collapse of their household. Eloquently narrated by the family's youngest son Andrew, The House of Suh examines the complex dynamics of the Suh family and the values embraced and rejected by Andrew and his sister Catherine, culminating in their planning and execution of a crime that shocked the Korean-American community and ignited a media frenzy. Countering the media coverage, the film instead attempts to reconstruct the elements of a family torn apart, raising questions of whether it is the options we are given or the choices we make that define who we are.
The project has been in the works for over four years, and will finally make its world premiere in Toronto at the upcoming 2010
Hot Docs
film festival, one of the prominent and prestigious documentary showcases in the world.
However, they're still in the midst of completing the film, and are in desperate need of help to cross the proverbial finish line. To put it simply: cash. They need funds to pay for a composer, sound mixer, color corrector, etc. These services can come cheap... but they don't come free.
So, the producers are trying to get the word out about
fundraising
, and scrounge up some financial support from generous folks who want to see a project like this find its way to completion. I think the film looks fascinating, and deserves a shot. But time is running out -- they'll be screening at Hot Docs during the first week of May.
To donate to the film's post-production go to Kickstarter
here
. To learn more about the film, go to
The House of Suh
website
here
. Be sure to read the director's statement
here
, and watch the trailer
here
.