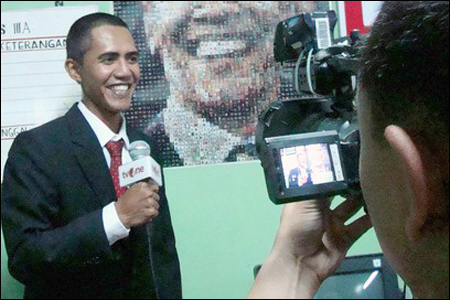 Remember
this guy
? Ilham Anas is Indonesian Barack Obama lookalike. In 2007, the 34-year-old teen-magazine photographer from Jakarta found a calling when it occurred to him that he bears a striking resemblance to the now-President of the United States:
Barack Obama look-alike in demand in Asia
.
Since then, he's been in high demand, appearing in television commercials and internet ads across Indonesia, Singapore, Malaysia and the Philippines. You can't really blame the guy for cashing in -- I'm sure he never really anticipated growing up to look like the most famous man in America. But hey, if you've got it, use it.