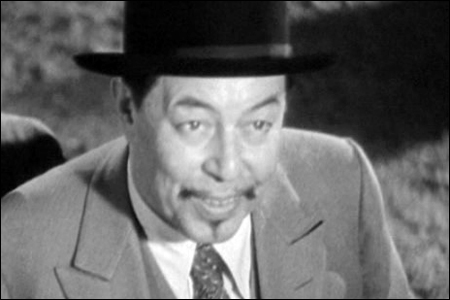 Unfortunately,
Charlie Chan
never seems to die. Most recently, Hollywood's fictional Chinese detective -- traditionally played by white actors, and a sore spot for many Asian Americans -- popped up last month at a New York screening of
The Great Charlie Chan
, a long lost-but-found 1968 documentary on the character. I wish it had stayed lost:
A Charlie Chan Film Stirs an Old Controversy
.
The documentary, "The Great Charlie Chan," made in 1968, was all but forgotten. But Harvey Chertok, who was vice president for advertising, promotion and publicity at Warner Brothers-Seven Arts when it was created, said he discovered it recently while cleaning out old files. The New York Chapter of the National Academy of Television Arts and Sciences, the group that organizes the New York Emmy Awards, held a screening in February and another is scheduled at the National Arts Club in Manhattan on March 16.

A book, "Quotations From Charlie Chan," was published as a companion to the documentary. It contains many of the kitschy sayings the character used when talking to his "No. 1 Son."
Defenders of Charlie Chan, don't give me that nonsense that he's a positive character. Fans always like to point out that he's the hero -- the smartest guy in the room. I'm sorry, but that's ridiculous. This character, and his countless movies, are built on a sad history of Hollywood
racism
.
Charlie Chan is one big stereotypical Chinaman caricature -- and always played by a white man in yellowface, to kick us while we're down. With a fake ching chong accent on top. Ask anyone who's been on the receiving end of an idiotic "Ah, Confucius say..." joke.
According to the article, the Charlie Chan documentary is schedule to screen next again next week at the National Arts Club in Manhattan. With some proper context provided, I hope. I'm not in favor of censoring or suppressing
Charlie Chan
movies -- they're an important part of explaining the legacy of Hollywood racism. But for goodness sake, let's not celebrate these damn movies.