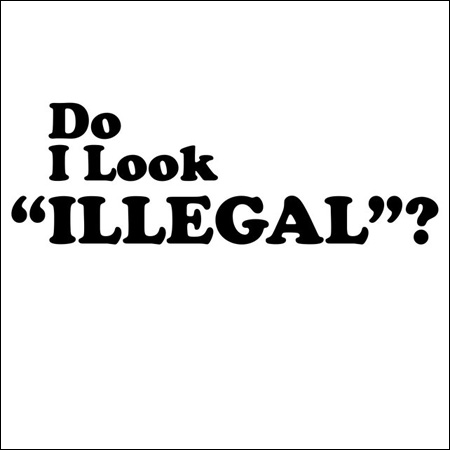 Check it. The crazy-ass stuff that's been going down in Arizona affects all of us. Following the signing of the anti-immigratn law SB 1070, Facebook activist site
Cuentame
launched its
"Do I Look Illegal?"
campaign to highlight how the law essentially legalizes the discrimination and persecution of the Latino community through racial profiling. Some details:
In defiance of the new bill in Arizona and in support of the Arizona citizens who will face harassment every time they step out their doors, the call is out for everyone to ask the question: "Do I look "illegal?" during the week of May 1st to May 8th. The focus is on raising awareness on the day of May 1st but by the overwhelming response, putting out this message is extending for the rest of the week.

Post the question as your status on Facebook. Throughout the day, send the question out on Twitter. Ask one another the question, "Do I look illegal?" Hopefully, this will get all of us thinking and discussing what exactly does "illegal" look like..

Finally, wear shirts, buttons or hold signs saying, "Do I look 'illegal'?" and take pictures to either send to Governor Jan Brewer of Arizona and/or post them here..

her mailing address is:
Jan Brewer
Governor of Arizona
1700 West Washington
Phoenix, Arizona 85007
Stand in solidarity! You can print out this
image
, or order yourself a
t-shirt
for $15. (Also check out this similarly-themed
"ILLEGAL"
shirt from Blacklava.) For more information, go to the Cuentame Facebook page
here
and the "Do I Look Illegal?" event page
here
.