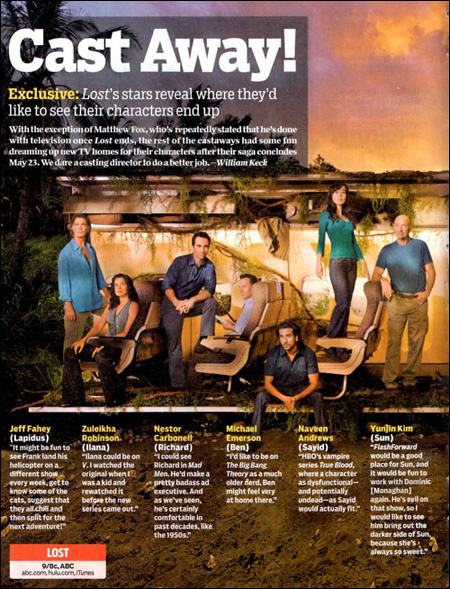 Lost
fans! We're getting closer and closer to the series finale. Can't believe we're just a handful of episodes away to the end. Above, we've got the official final cast photo that was recently unveiled in
TV Guide
. Spot any clues?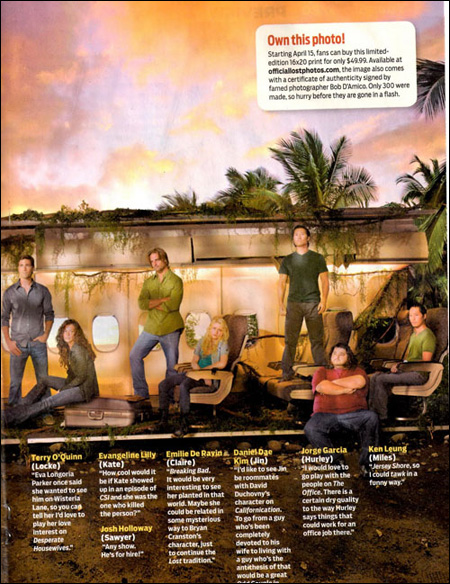 Sharp-eyed theorists have noted that the photo includes a
[SPOILER ALERT]
recently deceased character, but one of island's major key characters is curiously omitted. What does it mean? Maybe nothing. Maybe everything.
Also wanted to make sure I linked up this great Asia Pacific Arts interview Oliver Wang recently did with
Lost
writer/producer Melinda Hsu Taylor, who talks about her favorite character to write for and her affinity for the sci-fi genre:
Island Survival: interview with Lost writer Melinda Hsu Taylor
.
Oliver also has a second interview with
Lost
executive producers Damon Lindelof and Carlton Cuse, who talk about how the show came to feature so many diverse Asian and American actors:
International Flavor: interview with Lost's Damon Lindelof and Carlton Cuse
.