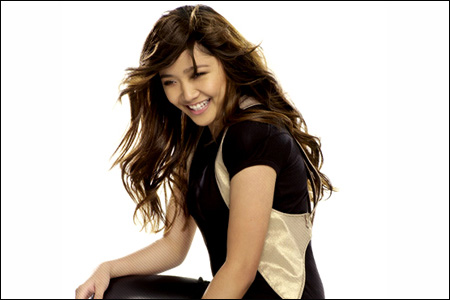 It's being widely reported that none other than Filipino teen singing sensation Charice Pempengco has landed a regular role on
Glee
. The reports started when her manager confirmed the rumor to the
Philippine Daily Inquirer
:
Charice to join American TV series 'Glee'
But wait, not so fast. While it would be awesome to see her on
Glee
, Charice's U.S. manager has confirmed nothing of the sort, and according to
Perez Hilton
, there's apparently "no truth" to her appearing on the show. Read Charice's own official tweet:
I just want to let you all know, that it's not true that i'm going to be on Glee... How i wish! haha.
Seems like everybody and their momma is guest starring on
Glee
these days. Charice would be fun to see (and hear), but I'm guessing that this rumor was all just somebody's wishful thinking. I guess if you can get Charice and a red-hot show like
Glee
in the same paragraph, anyway you can, that's good publicity on somebody's part.