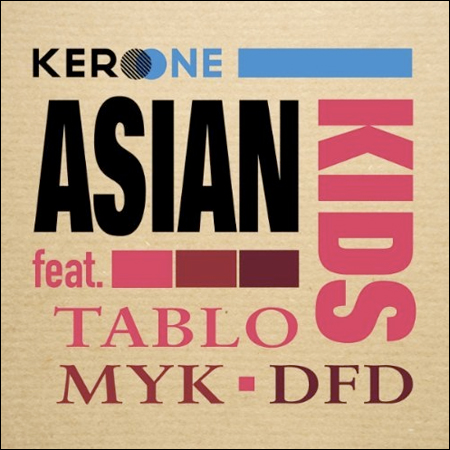 Kero One back with his first single, "Asian Kids," from his upcoming third album
Kinetic World
. While Kero is known for his laid back grooves and jazzy hip hop sounds, this track hits a little harder, with "a dark, syncopated beat, cinematic synths, and a sped up rap flow." Here's a
preview
, where you get to hear a bit of the track:
Featuring Tablo (of Epik High), MYK and Dumbfoundead, the single drops on May 18. I got to hear Kero One perform this song live a few months back in San Francisco. Not only is it a hot-ass track, it addresses all sorts of Angry Asian stuff. Says Kero:
"I rarely hear anyone address these sort of issues in the media, much less in music recordings, so I thought I would gather all my favorite Asian artists and have them drop their two cents."
My kind of song. The single is out on Tuesday, available from
Amazon
and
iTunes
, and
Kinetic World
drops in June, from Plug Music. Can't wait to get my hands on it. For more information about Kero One, visit his website
here
and his MySpace page
here
.