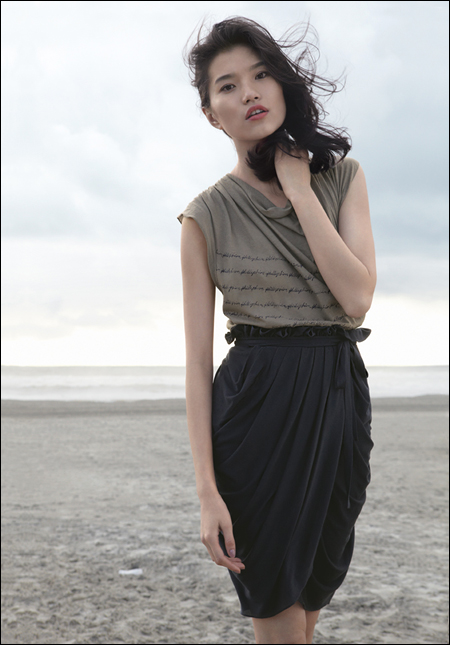 In celebration of APA Heritage Month, OCA has partnered with Nordstrom and designer Philip Lim to produce a limited edition t-shirt. The shirts will be sold exclusive at sixteen Nordstrom stores throughout the month of May, with proceeds benefiting OCA's Youth Programs. Here's the press release from OCA:
Phillip Lim Signature T-shirt to Benefit OCA Youth Programs

Washington, DC - OCA, a national organization dedicated to advancing the social, political and economic well-being of Asian Pacific Americans (APAs), is pleased to announce a partnership with Nordstrom during Asian Pacific American Heritage Month to benefit OCA's Youth Programs.

In celebration of Asian Pacific American Heritage Month, Nordstrom has collaborated with designer Phillip Lim on a limited-edition T-shirt that will be sold exclusively at Nordstrom for the month of May. These limited-edition T-shirts will be available at 16 Nordstrom stores and online at Nordstrom.com/apahm beginning May 1st. T-shirts will sell for $85 each with all after-cost proceeds benefiting OCA.

"After a successful campaign last May, we are pleased to partner with Nordstrom once again and have Phillip Lim, leading Asian American designer, design a t-shirt that will benefit the future generation of APA leaders," says OCA National President Ken Lee.

Last May, limited edition T-shirts were created by Anna Sui and Koi Suwannagate and were sold online and at 15 Nordstrom locations. All net proceeds benefited OCA's Scholarship fund, bringing in over $27,000 to continue to provide assistance to APA students in achieving their dream of a higher education.

"We are excited to partner with Phillip Lim in celebration of Asian Pacific American Heritage Month," said Amelia Ransom Letcher, vice president of Diversity Affairs for Nordstrom. "Our collaborative effort in support of OCA's youth programs is one that we can all be proud of."

Lim has described his work as "classic with a sense of madness," and has a talent for designing accessible, wearable clothes with an edge.

"I was interested in this project because I was impressed by Nordstrom's past success in raising funds to help Asian Pacific American children in need," said Phillip Lim. "The T-shirt design is my signature in repetition like a graphic print. It's simple, but acknowledging my full name was a part of growing up as an Asian American and accepting the two cultures that I am a part of. This is a cause that's personal to me, and I hope that in my small way I am able to contribute to this great program."
While it's great to see Nordstrom and Philip Lim partnering on this project to benefit future APA leaders... damn, $85 for a t-shirt? At least it's going to a good to a good cause. For more information, visit Nordstrom's Heritage Month website
here
. And to learn more about OCA, visit the national website
here
.