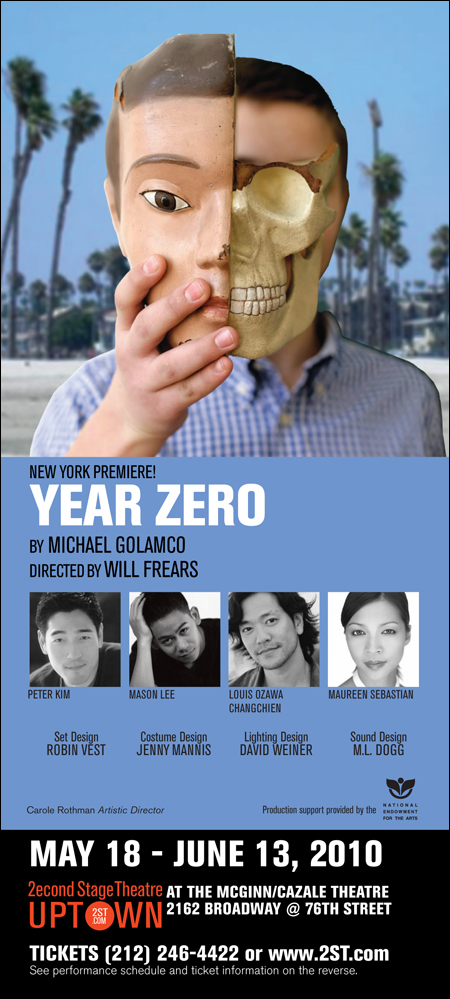 For all you theater fans in New York, Second Stage Theatre kicks off this summer's Uptown Series with the New York premiere of
Year Zero
, written by Michael Golamco, directed by Will Frears, and featuring Louis Ozawa Changchien, Peter Kim, Mason Lee and Maureen Sebastian.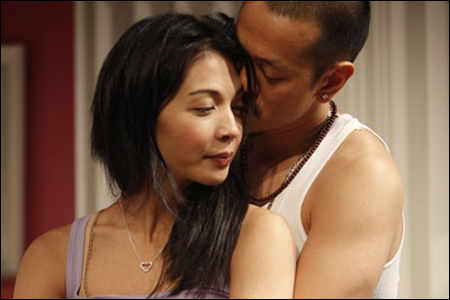 The play is about a Cambodian family coming to terms with life after a tragedy. They deal with racism and the harsh realities of growing up Cambodian in California after their mother risked her life and fled. Here's some more info:
YEAR ZERO
By Michael Golamco
Directed by Will Frears

Vuthy Vichea is a 16-year-old Cambodian American who wears thick glasses, loves hip hop, and plays Dungeons and Dragons. After his mother's death, Vuthy and his sister Ra struggle to reinvent themselves in Long Beach, California where being different can be deadly. Year Zero is a moving comedic drama about a young generation paving a new future by remembering its past.

SHOW DATES:
May 18-June 13, 2010

TICKETS:
Youth Advance: $20
Student Rush: $10

Box Office: 212-246-4422
http://www.2st.com/component/option,com_plays/task,viewPlay/id,134

CAST:
Han: Louis Ozawa Changchien
Vuthy: Mason Lee
Ra: Maureen Sebastian
Glenn: Peter Kim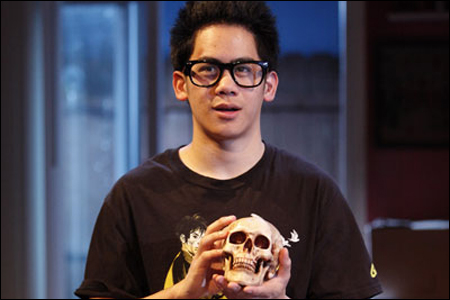 Year Zero
is running right now through June 13 at the McGinn/Cazale Theatre. Here's the review from Playbill:
Cambodian-American Teen Seeks Change in Second Stage Uptown's Year Zero
. And the review from Backstage:
Year Zero
. For more information, including ticket info, go to the Second Stage Theatre website
here
.