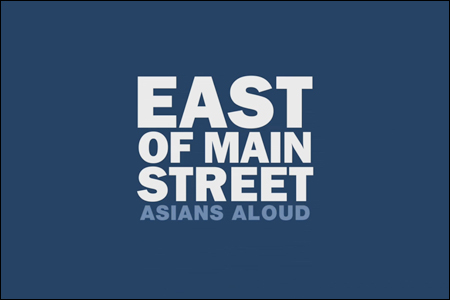 Last month, I posted the
trailer
for
East of Main Street: Asians Aloud
, a special documentary produced by HBO in celebration of Asian Pacific American Heritage Month. It's a collection of interviews, much like
The Black List
, showcasing perspectives from a diverse group of Asian Americans.
The project is really nice effort on the part of the producers to show that "Asian Pacific America" spans a wide spectrum of voices and stories, across a multitude of identities, cultures, ethnicities and generations. The personalities are colorful and their stories are provocative, funny and thoughtful.
Personally, I don't think the rest of HBO's Heritage Month selections are very strong, but
East of Main Street
is really worth watching. I know for fact that it took some effort to get this off the ground, but it really paid off. I only hope that this is just the beginning of future HBO programming initiatives for, by and about Asian Pacific Americans.
The 39-minute film is currently available for viewing on HBO On Demand. You'll find it in the "Asian Heritage" section under "Movies. And if you're a Comcast subscriber, you can access the program online
here
. I figure the more times people order it, the more they'll be inclined to do something like this again.
Finally, if you can't watch it On Demand or through Comcast, I have one last tip for you. I am told that you can view the entire program online
here
, for a limited time. Just click and watch. Enjoy. (Thanks, Mariana.)