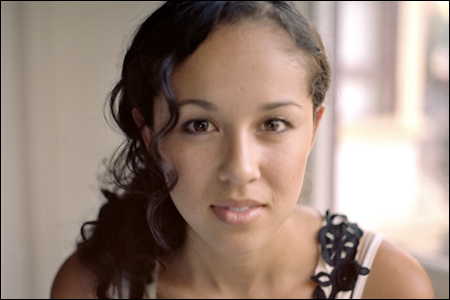 Saw this cool bit of news via Twitter... Singer/songwriter
Kina Grannis
, who is currently on her
Stairwells
Springtime Tour, is scheduled to perform on CBS'
The Early Show
this Saturday, June 19 at 7:00am as part of "Second Cup Cafe":
Kina Grannis CBS Early Show
.
Set your alarm clocks to catch her... or just set your DVRs. And I suppose video of her performance will eventually end up on the web somewhere.
I've been a fan of Kina for a couple of years now, and with the release of her debut album
Stairwells
, it's awesome to see her get all this great, well-deserved exposure and recognition. If you're in New York or Boston, you can check out one of her shows this weekend.
For more information on Kina Grannis and her music, as well as her tour schedule, check out her official website
here
or her Facebook page
here
. You should also take a look at her YouTube channel
here
.