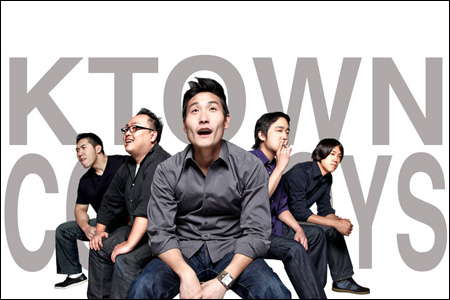 Almost forgot to mention last week that
episode four
of the comedy webseries
Ktown Cowboys
is up and running. Directed by Daniel DPD Park and written by Danny Cho, it tells the story of one guy's epic crash-course introduction to Los Angeles' Koreatown over the course of one fateful evening. Here's part four:
In this installment, the Koreatown newbie meets a pretty lady, before heading over to the club with his boys. To be honest, while I like this series as a whole, I think it loses a lot of energy and momentum when it's broken up into seven-minute bits like this.
Need to catch up with the story? It'll make much more sense if you get up to speed by watching
Episode One
,
Episode Two
and
Episode Three
. For more information about
Ktown Cowboys
, go to the website
here
.