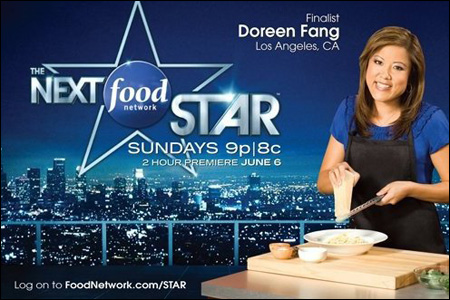 Who will be
The Next Food Network Star
. I do not know, but I'm hoping
Doreen Fang
has a shot. She is one of the finalists vying for the chance to host their own show on the Food Network. I didn't catch it, but the new season premiered yesterday. Check out Doreen's blog here:
Dining with Doreen
.
Doreen describes her cuisine as California, with heavy Asian influences. More on Doreen, including video, at the show site
here
. LAist also has an interview with Doreen last week:
The Next Food Network Star: Doreen Fang
.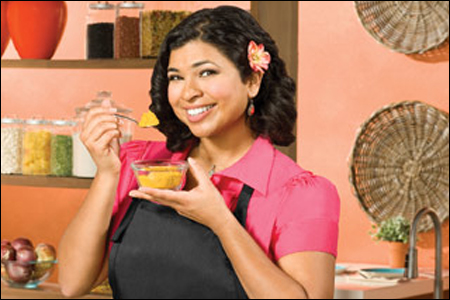 But wait! You should also meet finalist
Aarti Sequeira
, a former CNN producer turned host of her own online cooking show,
Aarti Paarti
. According to her bio, she likes to "play around with Indian flavors and figure out how to add them to American classics."
Here's a recent interview Aarti did with her (our) alma mater's paper
The Daily Northwestern
:
15 Minutes With: Aarti Sequeira, NU journalist turned cook
. Go Wildcats! And here's a
Los Angeles Tiems
article on her:
They all want to be the next Guy Fieri
. And an interview with LAist:
The Next Food Network Star: Aarti Sequeira
.