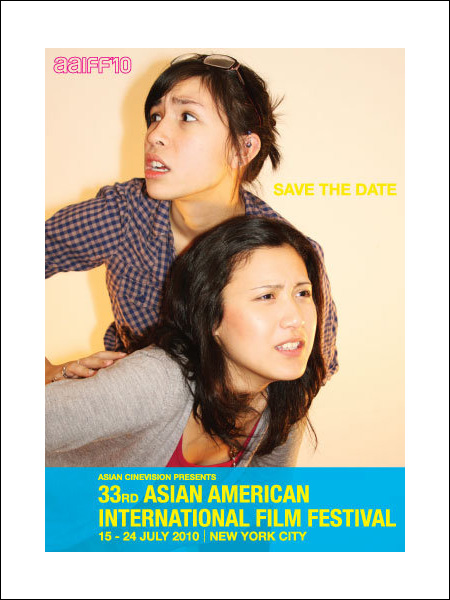 New York! Just want to make sure you mark your calendars for the 33rd Asian American International Film Festival, presented by Asian CineVision, bringing you the best Asian and Asian American films. It runs July 15-24 in Chelsea as well as satellite venues around New York.
Some highlights... AAIFF'10 kicks off with the Opening Night presentation of
Manila Skies
, by renowned Filipino director Raymond Red. The festival's Centerpiece Presentation, Arvin-Chen's
Au Revoir Taipei
, is also included as part the New Taiwanese Cinema program. And concluding the festival will be the New York premiere of Quentin Lee's
The People I've Slept With
.
And those are just the special presentations. AAIFF'10 recently announced the full feature and shorts lineup, and it looks great! It's a strong schedule of films exploring both the expanding constructs of Asian American cinema and a diverse selection of international works.
In addition to film screenings, the festival will host workshops, panels and after parties featuring live music. Don't you want to get in on this? Over the next few weeks leading up the festival, I'll be highlighting some of the cool attractions of AAIFF'10. For more details, including the full schedule of films and events, as well as ticket info, visit the the festival website
here
.